A Good Thing Going:
The Stephen Sondheim and Harold Prince Collaboration
92nd Street Y
January 10-12, 2015
Artistic Director, Music Director, Writer & Host – David Loud
Stage Director – Noah Racey
Conductor & Pianist – Joseph Thalken
Lighting Designer – John Kelly
The 92nd St Y's invaluable performance series Lyrics & Lyricists launched their 45th season in spectacular style last weekend with Good Thing Going: The Stephen Sondheim and Harold Prince Collaboration.  In just 5 all-too-brief performances, the erudite writer and host David Loud and an exceptional cast took audiences on a scintillating journey back in time to the 1970's when Broadway basked in the brilliance of the greatest artistic partnership ever known: that of composer Stephen Sondheim and producer/director Harold Prince.
To this day, the names of the shows they created strike awe in the hearts and minds of theatre aficionados and can make grown men weep with nostalgia for the brilliance of what those incredible shows achieved musically and artistically.  Just listing them together in print together seems like a dream: Company (opened April 26, 1970), Follies (opened April 4, 1971), A Little Night Music (opened February 25, 1973), Pacific Overtures (opened January 11, 1976), Sweeney Todd: The Demon Barber of Fleet Street (opened March 1, 1979) and Merrily We Roll Along (opened November 16, 1981).  To have created even one of these shows would have ensured their place in Broadway history – but to have created them all, and within the space of a decade, enshrines them in the pantheon of musical theatre greats where they have no equals.  Whether they like it or not, Sondheim and Prince are gods of the theatre and their deification was celebrated with stylish flair by Loud's beautifully conceived tribute last weekend.
Without question, the Lyrics & Lyricists shows are always charming and delightful, but A Good Thing Going has raised the bar for all future presentations.  Weaving perfectly annotated and insightful commentary from Loud with projections on an upstage screen and carefully chosen songs performed by a star-studded cast, A Good Thing Going achieved the level of  a polished Broadway-calibre review, not just a frivolous weekend entertainment.  Backed by a superb 6-piece orchestra led by Joseph Thalken at the piano, and magnificent arrangements crafted by Loud himself, the performers were able to shine in multiple numbers from each show.  But what performers!
The luxurious casting included (are you sitting down): Kate Baldwin singing 'You Could Drive a Person Crazy" and "Could I Leave You?;" Heidi Blickenstaff taking on "Another Hundred People" and "Not a Day Goes By;" Liz Callaway essaying a heart-stopping "Send in the Clowns," and "Old Friends/Now You Know;" James Clow singing "Sorry – Grateful" and "A Little Priest" (with Heidi); Jason Danieley crooning "Beautiful Girls" and "Johanna;" and, if you can believe it, Jeremy Jordan as a last minute replacement made "Being Alive" and "The God-Why-Don't-You-Love-Me Blues" his own.  Each performer was in splendid voice, body-mic'ed and completely off-book – allowing them to execute Noah Racey's pitch-perfect blocking and staging with ease and grace.  Indeed, some of the most moving numbers were group numbers, such as the iconic "Company" opening which sent chills down my spine and I wished for a moment the cast would continue with the entire show!  Or the naughty "Remember" from …Night Music, the haunting "Pretty Lady from Pacific Overtures, the stunning showcase that is "A Weekend in the Country," which concluded act one, and the uplifting "Our Time" which brought the sumptuous production to a close in act two.  It was all rapturous and sublime – like going to church for musical theatre fans and, especially, Sondheim acolytes.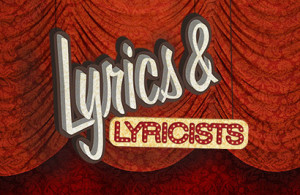 Don't miss the 92nd St Y's upcoming Lyrics & Lyricsts productions:
February 7, 8, 9
HERE'S TO THE GIRLS!

: HOLLYWOOD'S LEADING LADIES
Created by Charles Busch and Carl Andress
Charles Busch, Artistic Director and Host
Carl Andress, Stage Director
John McDaniel, Music Director

Cast: Nancy Anderson, Andréa Burns, Cady Huffman, Erin Maguire, Zakiya Young
They faced down studio heads, gossip columnists and shorter leading men, and they always came back a star! We bring you a cavalcade of stories and songs about the legendary women of Hollywood's movie musicals from 1930 to 1960. Each studio had its own style and stars to match: MacDonald, Garland, Powell (Eleanor and Jane), Keeler, Rogers and Grable. Whether an MGM glamour girl or a Warner Bros. gold digger, these musical legends were made to be adored—and still are.
March 21, 22, 23
NEW YORK
: SONGS OF THE CITY
Deborah Grace Winer, Artistic Director and Host
John Oddo, Music Director
Mark Waldrop, Stage Director
Cast: Peter Cincotti, Darius de Haas, La Tanya Hall, Leslie Kritzer, Jeffrey Schecter (additional cast TBA)
There are eight million stories in the Naked City—and a song to go with each of them. For decades, songwriters like Porter, Rodgers & Hart, Ellington, Bernstein and Coleman have been fueled by this city's places ("Manhattan", "Lullaby of Broadway") and roller coaster existence ("Sophisticated Lady," "Another Hundred People"). A show for New Yorkers—or anyone who's ever wanted to be one.
May 2, 3, 4
ALL DANCING! ALL SINGING!

 IRVING BERLIN IN HOLLYWOOD
Randy Skinner,
 Artistic Director, Stage Director and Choreographer

Cast: TBA, with Special Guests Sandy Duncan and Don Correia
We're puttin' on our top hats and brushin' off our tails for a sparking celebration of Irving Berlin's Hollywood in dance! Berlin wrote for more Astaire-Rogers films than any other composer. His songs were made for dancing and romancing, whether Fred & Ginger "cheek to cheek" in Top Hat, "a couple o' swells" out for a walk inEaster Parade or a "sisters" fan dance in White Christmas. So step out with your baby and join us as we salute Irving Berlin at the movies—in our dancing shoes.
May 30, 31 and June 1
TO LIFE! 

CELEBRATING 50 YEARS OF FIDDLER ON THE ROOF WITH SHELDON HARNICK
Rob Fisher, Artistic Director
Sheldon Harnick, Writer and Host
Gary Griffin, Stage Director

Cast: TBA
Generations all over the world have grown up with Fiddler on the Roof. The unforgettable songs, characters and conflicts in Fiddler offer universal insights into family, home, tradition and transformation, as we watch Tevye and his family live, love and ultimately leave the "intimate, obstinate" village of Anatevka. Lyricist Sheldon Harnick takes us inside the creation and history of this cultural landmark, revealing the twists and turns of the creative process he shared with Jerry Bock, Jerome Robbins and Harold Prince, and sharing his behind-the-scenes stories of how it became the show and score we love.